Welcome to Grandstand Hire
We operate throughout the UK from our centrally located base in Bishops Castle, Shropshire – supplying temporary portable grandstand seating for shows, sporting events, roadside events, spectator events, carnivals and parades.
Scroll down to view our Grandstands for hire.
Our grandstands are:
Retractable
Allowing us to set up in less than an hour.
Comfortable
Seating 150 spectators in comfort.
Compact
Block of 150 seats measures 44ft x 16ft.
Portable
Tiered seating folds into a lorry trailer unit.
Protected from the weather
The canopy extends over the seating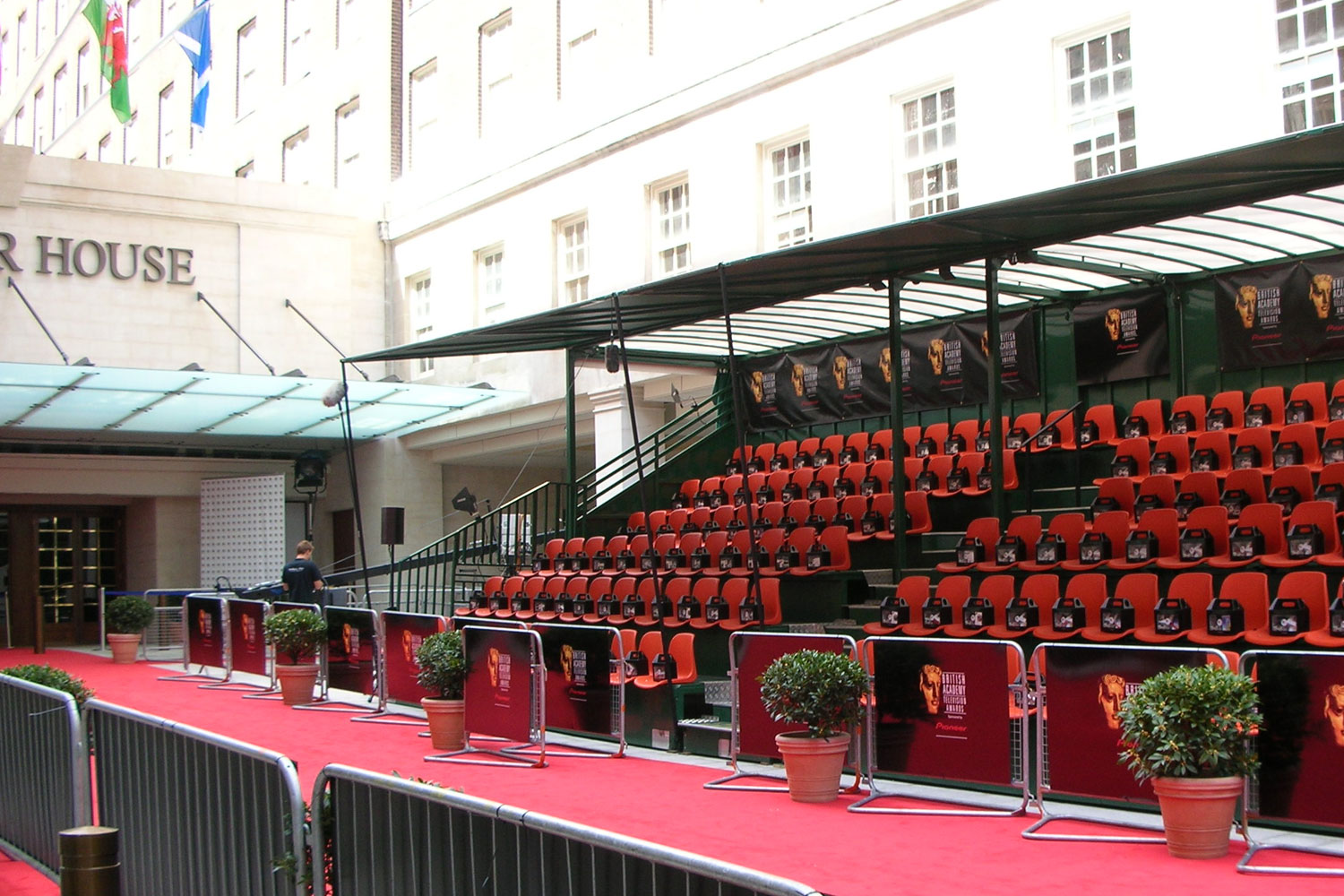 Grandstand Hire supply outdoor covered seating for prestigious events such as the BAFTA Awards at the Grosvenor House Hotel, London.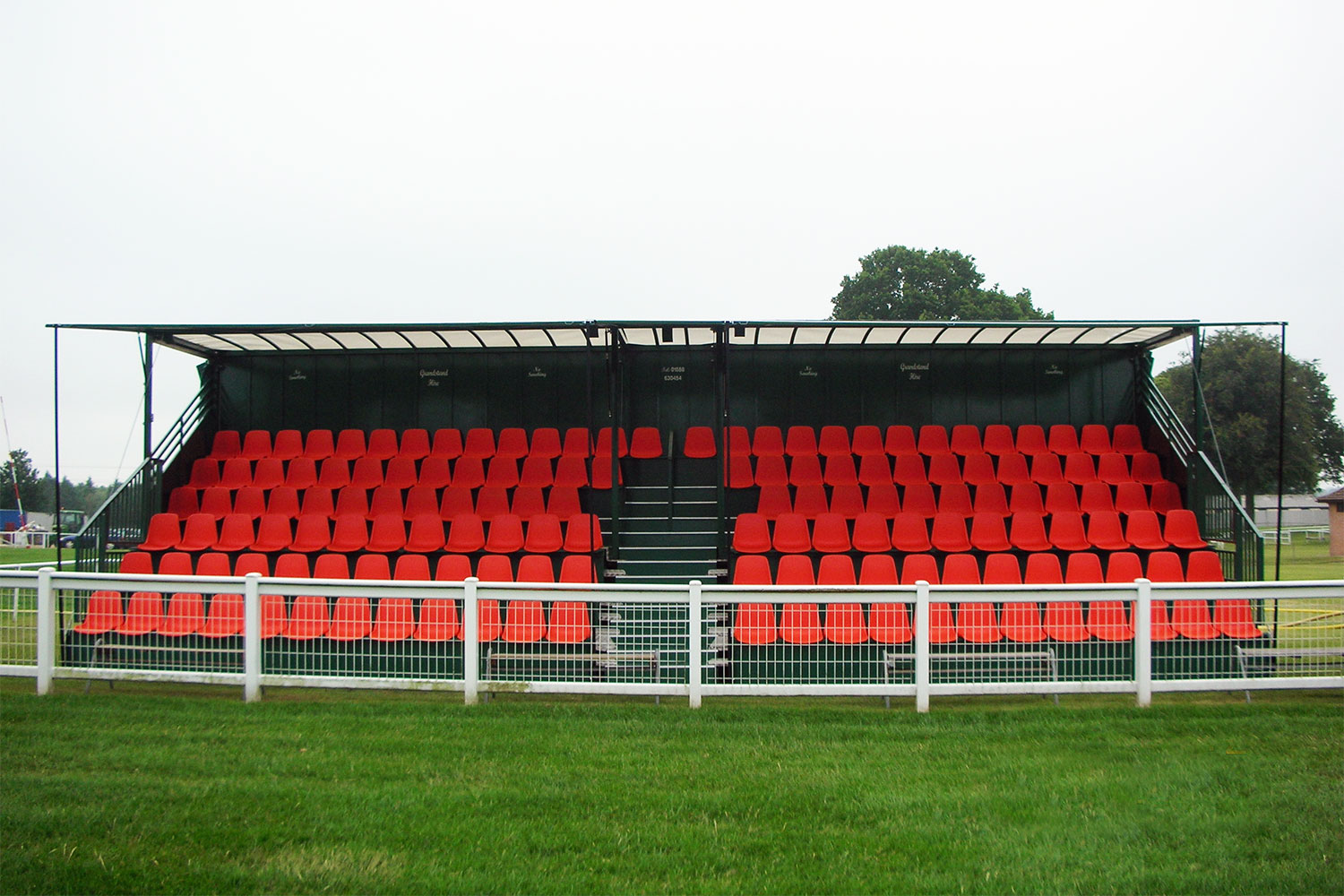 Whatever the event, a retractable grandstand creates a focal point for seating your members, sponsors or guests in comfort and protected from the weather.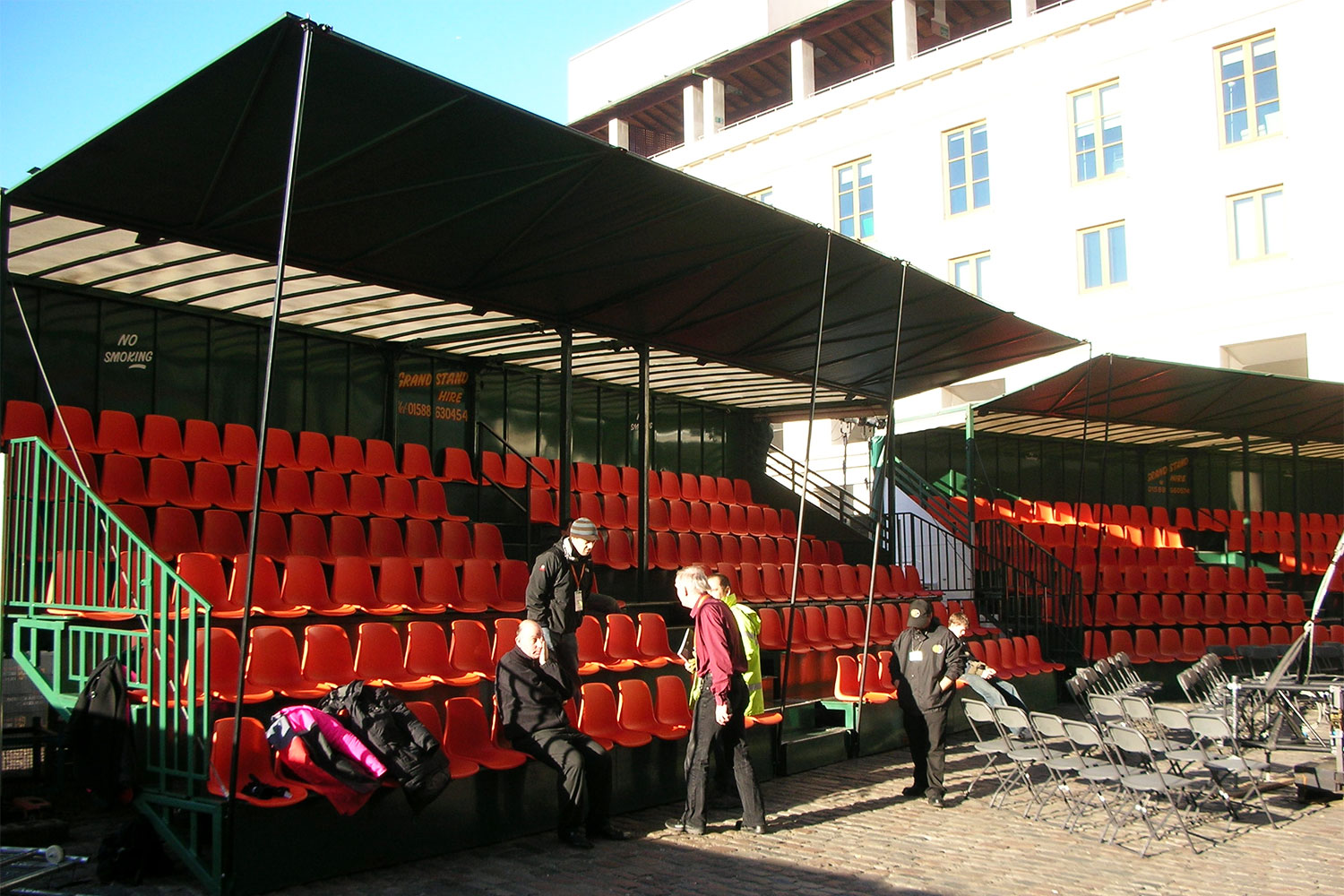 Setting up grandstand seating for an outdoor film screening at Covent Garden, London, showing the versatility of outdoor temporary seating from Grandstand Hire.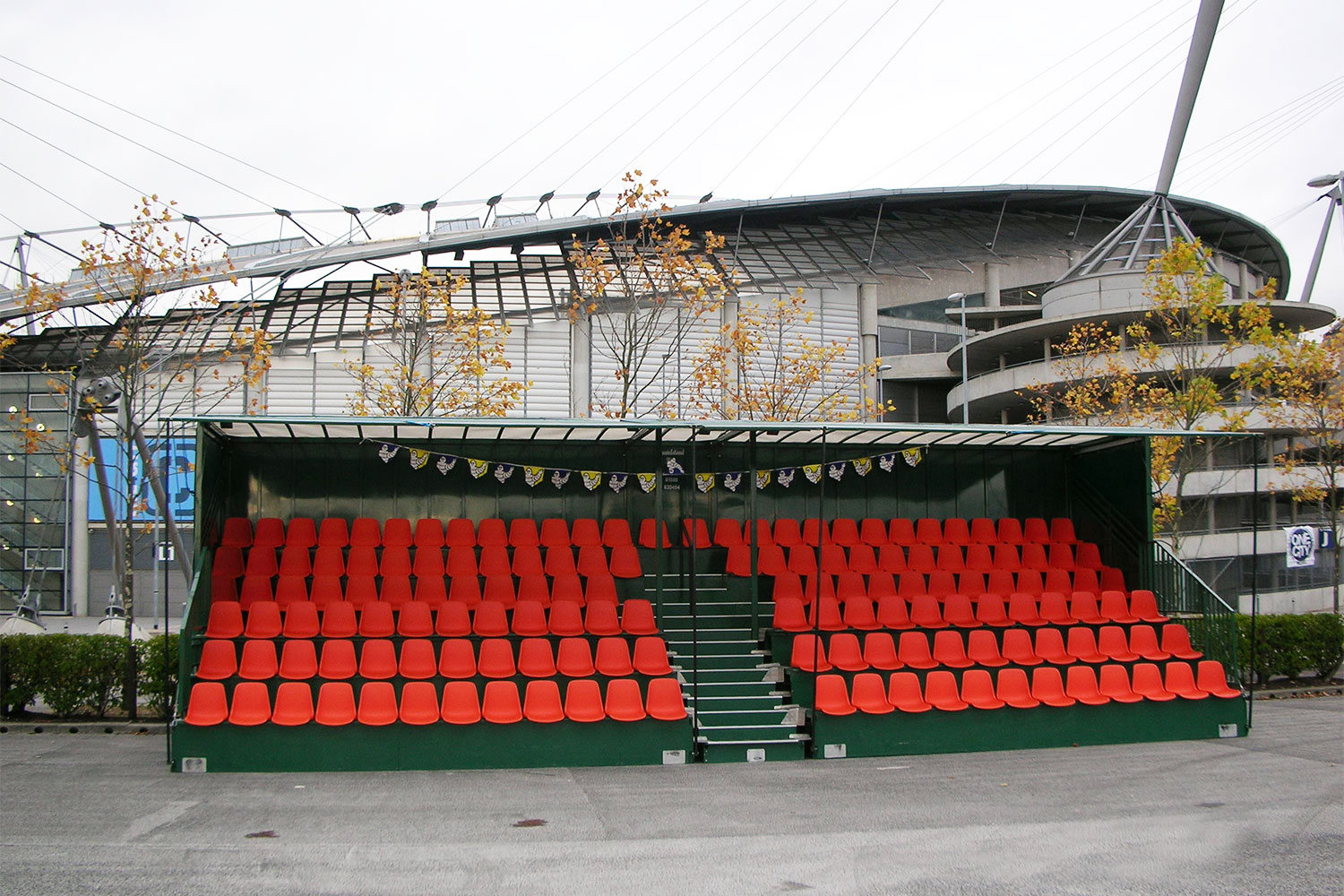 Each grandstand seats one hundred and fifty people in individual seats all undercover, and can be added to in multiples of 150 as required. Each block of 150 seats measures 44ft x 16ft when set up.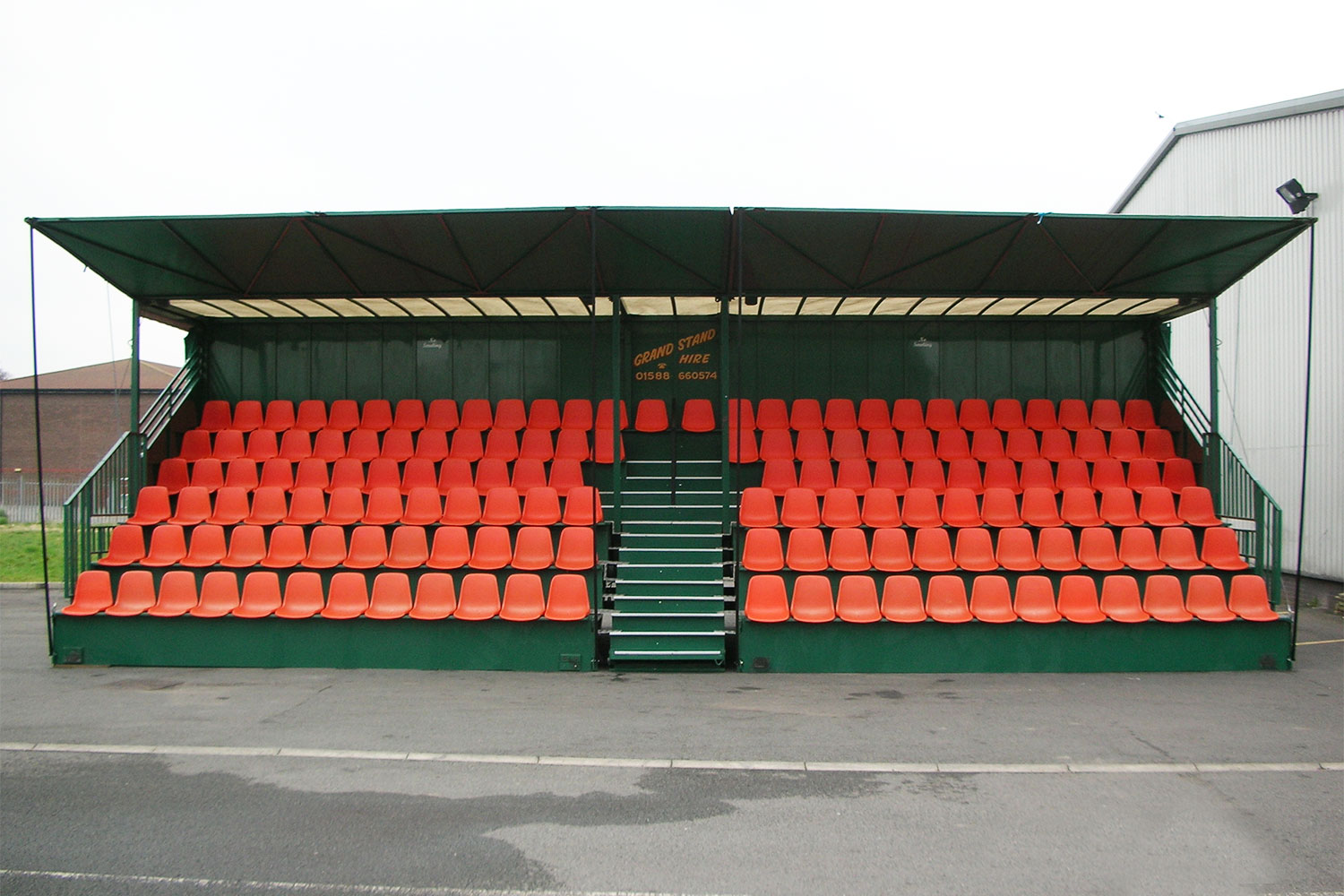 Outdoor seating hire for a machine demonstration event set up on a factory car park. Our outdoor temporary seating can be supplied for use on grass or tarmac surfaces making them suitable for events of all types.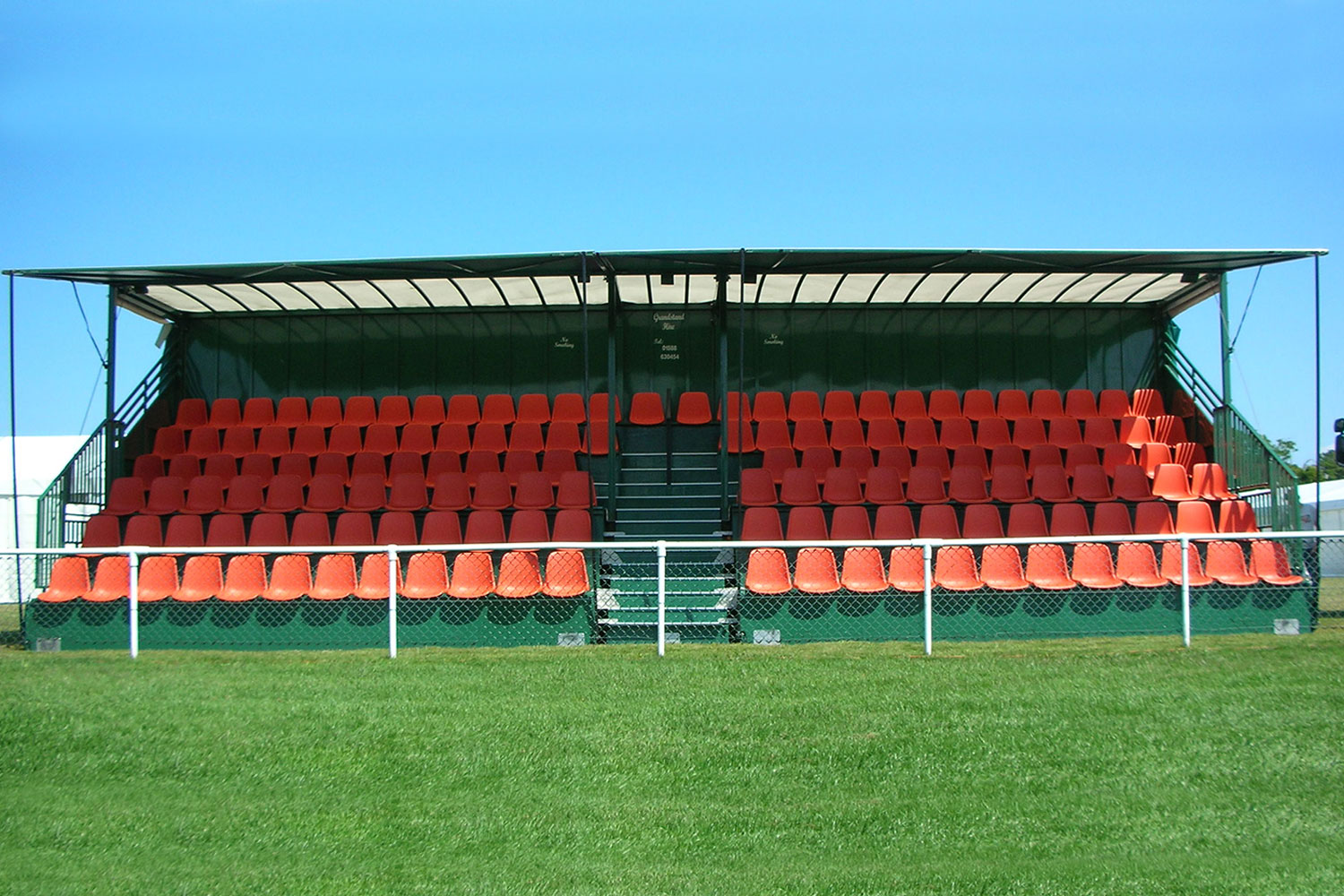 Because they are retractable they can be set up in less than an hour and removed just as quickly once the event has finished – ideal for roadside events such as carnivals and parades.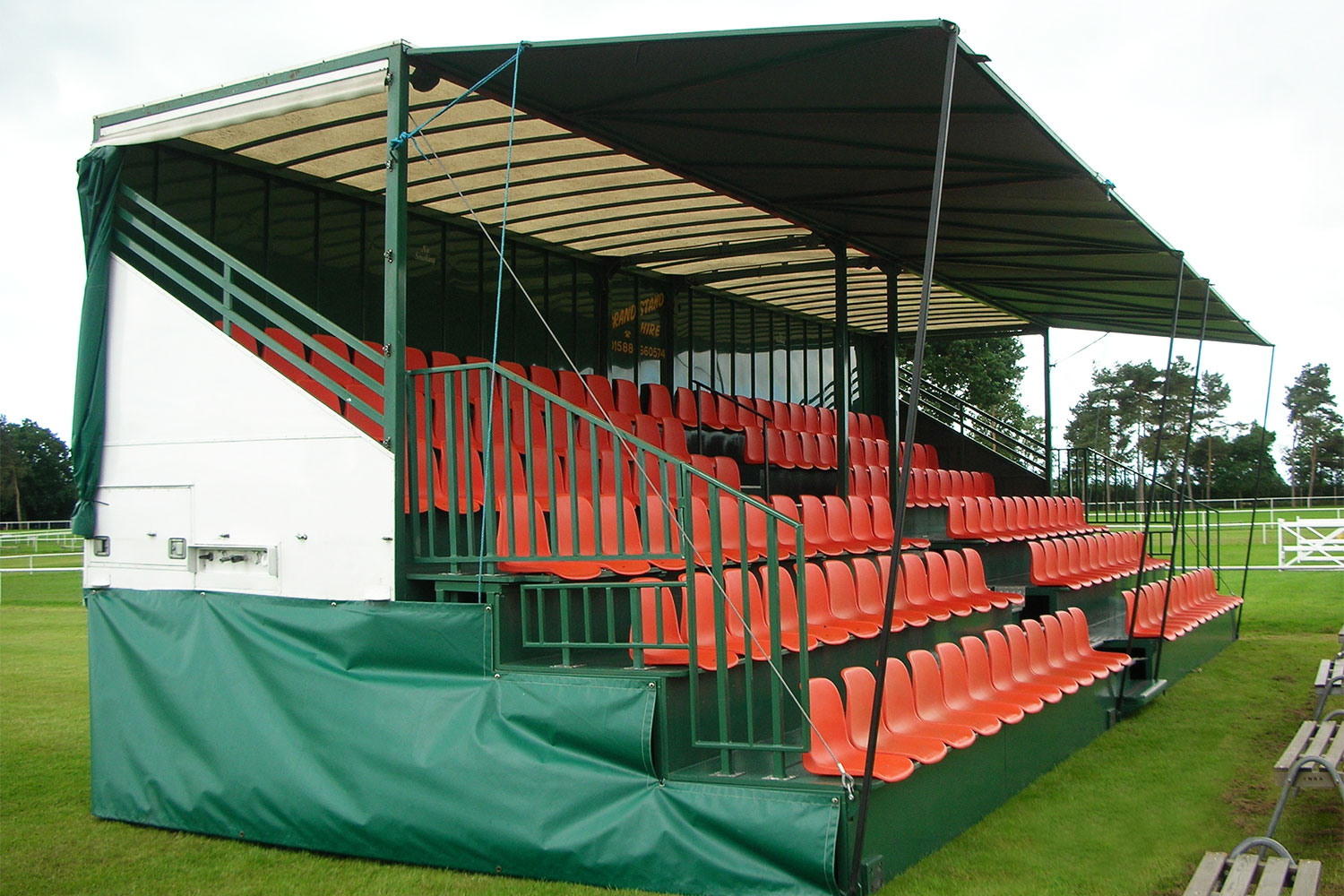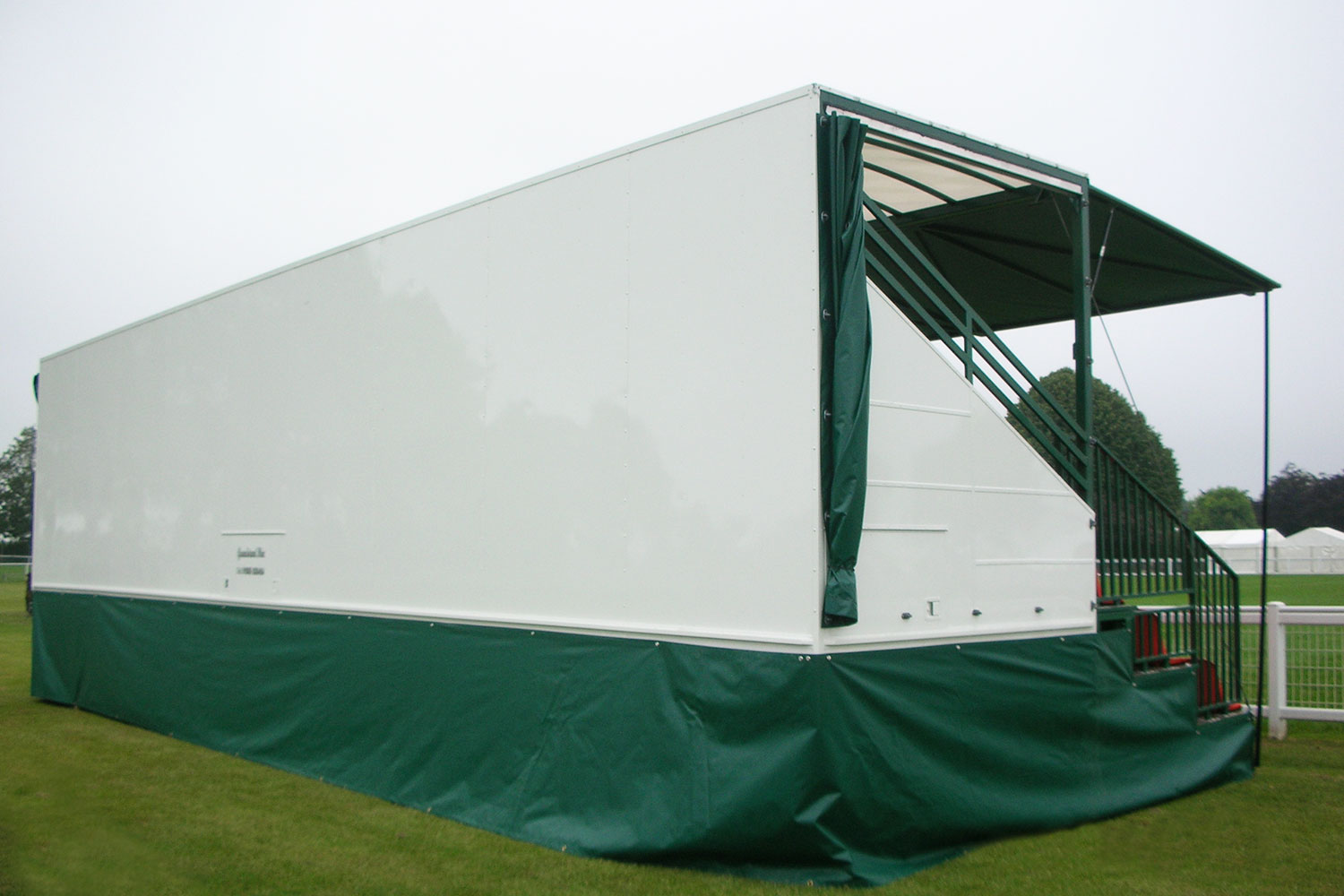 Side and back view of grandstand seating supplied by Grandstand Hire for use as temporary outdoor seating at one of the country's many county shows.